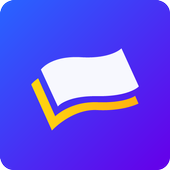 TaskBox - Free Gifts & Rewards
Rated 4.5 stars out of five star
290 Total
---
Required Android:

4.4+

Installs:

10 ribu+

Published/Updated Date:

05 juli 2020
Hey, you found me finally! Meet TaskBox,yep, that's me! I provide an easy way to earn free gifts and allowance only using your phone.

I'm a free app designed to improve users' quality of life by providing a way of earning online. Collecting in-app points while doing tasks.In-app points can be used to exchange for free gifts. It can also be cash-out with payment ways like PayPal, Paytm, OVO, Dana etc.

Come on! Join us and start collecting points now!

★Task List Page★
TaskBox has simple and funny tasks like experiencing apps, apps registration, filling questionnaire etc.
Tasks will be updated every day so that everybody can earn rewards as possible.

★ Check-in Page★
Continually checking in for seven days can also lead to more bonus!
Finishing tasks during checking period will bring you more extra rewards.
The more tasks you have finished, the more rewards you will earn.

★ Redeem Gift Page★
Lots of free gifts are waiting,such as cash and so on.
As long as signing in TaskBox every day, the points you collect will be able to exchange for valuable gifts and earn free cash.

★ Invitation Page ★
Sharing with your friends and inviting them to register with your invite code. Your friends can get 150 points right after registration. And you will get 10% of your friends' collect points forever.
The more friends you invite, the more rewards you will get.

Follow our Facebook page: 'TaskBox Global'.
Come on! Join our activities to get more rewards!
Sounds fantastic? Download and join us! We are waiting for you!

Once you start using TaskBox, you will no longer need to worry about your pocket money or beer money.

★ Don't Comment Referral Code ★
Google Play's rules regarding comments, comments on promotion of referral codes, false promotions, impersonations, political issues, and comments with malicious intent are subject to usage restrictions.